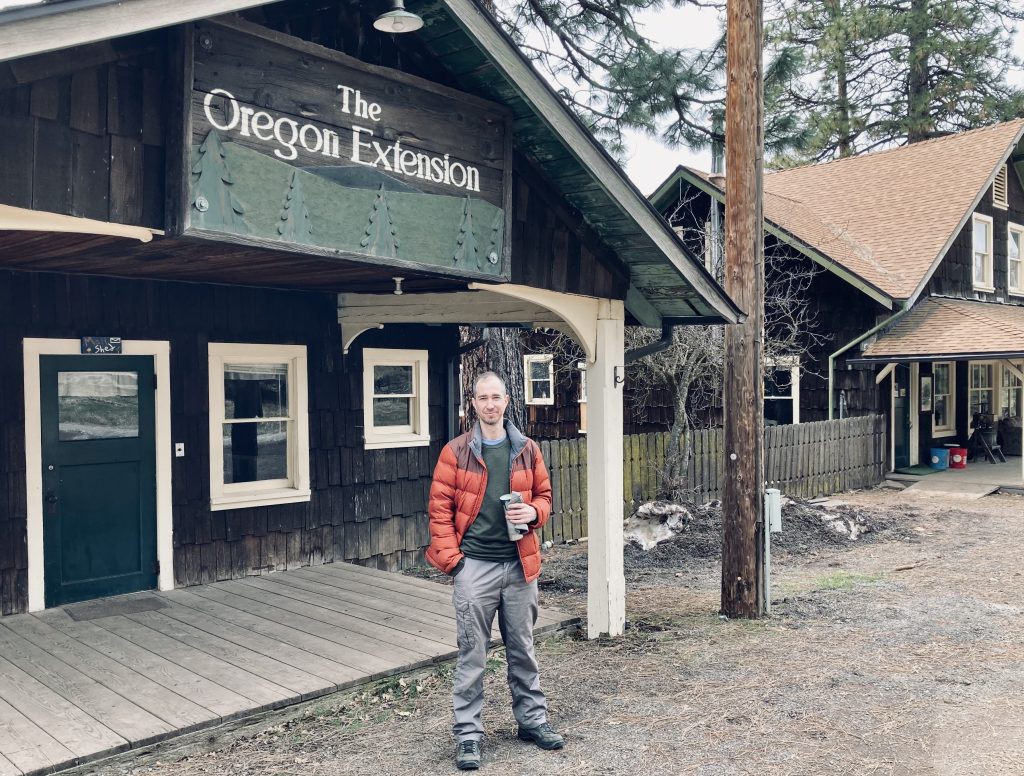 When talking with engaged couples about their wedding day plans, I always say, "Something will go wrong. It always does. But because we know something will go wrong, we're ready for it when it happens."
The same can be said for sabbaticals, it seems.
We've been planning this trip for over a year, starting when I got affirmation from the church board to begin a grant writing process to cover sabbatical expenses. In the spring of 2022, when much still seemed uncertain and the pandemic was more than lingering, though seemingly past its 'worst-by' date, I sat in my office with a purple legal pad and started to brainstorm ideas for three months off. 
What would make my heart sing? This question served as the basic prompt from the grant-giving organization. Travel, certainly, was an obvious answer. Rest seemed wise, though secondary to travel. I finally settled on a long train journey, a nod to my love of trains, stopping in locations that spoke to what shaped me as a younger person. Plus, we had to include Justin's formational journey as well, assuming he would be along for the ride.
Leaving Madison, we boarded our first train, the (unfortunately-named) "Empire Builder," and after a short layover in Portland, we headed south on the "Coast Starlight" to Klamath Falls, Oregon, where we arrived (early!) after 54 hours of travel. Our first destination: the Oregon Extension, where Justin had spent a semester of college, studying philosophy and religion while living in an old logging camp with 20-odd other students from various universities and a handful of live-in professors. We arrived at midday and after unpacking, we took a tour of the grounds and buildings. We sat on the banks of the mill pond, visited the new chapel, and perused the gardens, meeting Cuma, a resident dog who would have played fetch all day, and Seton, one of the professors who joined the staff in the intervening years between Justin's time and our return. The sun shone warmly in the moments it appeared from behind the clouds, and the occasional stray rain shower fell gently across our path. 
We felt ourselves at home in our wood-fired cabin amongst the pines.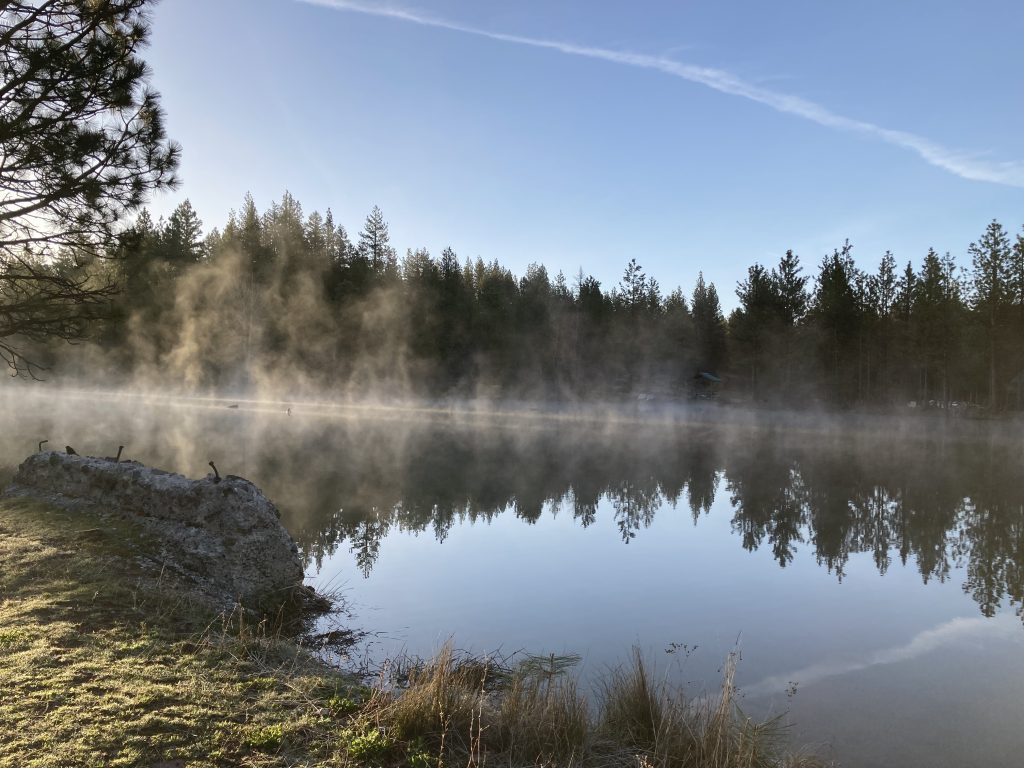 When Justin awoke the next morning, with brain fog and a fever, the magic seemed to pause. Here it was, the first thing to go wrong in our perfectly planned-out trip: a mystery illness. Justin rested on the couch, while I sat in the kitchen, waiting to see if the symptoms persisted. We tossed out some different ideas for what could be plaguing him: elevation sickness? brain-eating amoebas? covid? something else? …I had brought a box of covid tests along, so pulled a test kit out, gave Justin the cotton swab, and set the timer for 15 minutes. Less than 12 minutes later, I looked down at the test to see that damned second line.
Three years. We had avoided this for three years, and now, in the first week of our epic adventure that we'd been planning—dreaming about—for over a year, we stalled. As Justin took to the couch over the next few days, thankfully just nursing a mild case, I was surprisingly delivered into a forced solitude. I had wanted this first chapter to be restful, but this was extreme. To add insult to injury, our dogs (at home) were exhibiting separation anxiety and getting into a multitude of trouble in our absence. Our first time leaving them alone, together, was proving to be a challenge, and my forced solitude was punctuated by embarrassment and sadness at the impact on our dogsitter's life.
And then I burnt popcorn, polluting the house's air with one of the worst smells on the planet.
I was ready for something to go wrong at some point on our journey, but this seemed a bit excessive, in my humble opinion.
And, at the same time, it all felt manageable (in most moments; I did lose my shit at one point). Each morning, I woke with optimism, setting out to walk the labyrinth down the hill. I read four books in less than a week, something I haven't done since who knows when. We ate well (minus some popcorn), enjoyed a cozy abode, took some gentle hikes, and laughed together. We cuddled the resident dogs of the OE and marveled at the migrating geese flying far above. 
Sitting below the pines, our hearts were beginning to sing of the magic and the mayhem that comes with beauty and with life. We knew other things might yet go wrong, and we were here for it.