Thoughts of mortality come up at the most interesting of times, like today, when as a very serious part of my pastoral duties, I sat down for a moment to sort through the marker bin we use in our Children's Nook.
So, here it is: a simple piece of art I'm calling, "Mortality."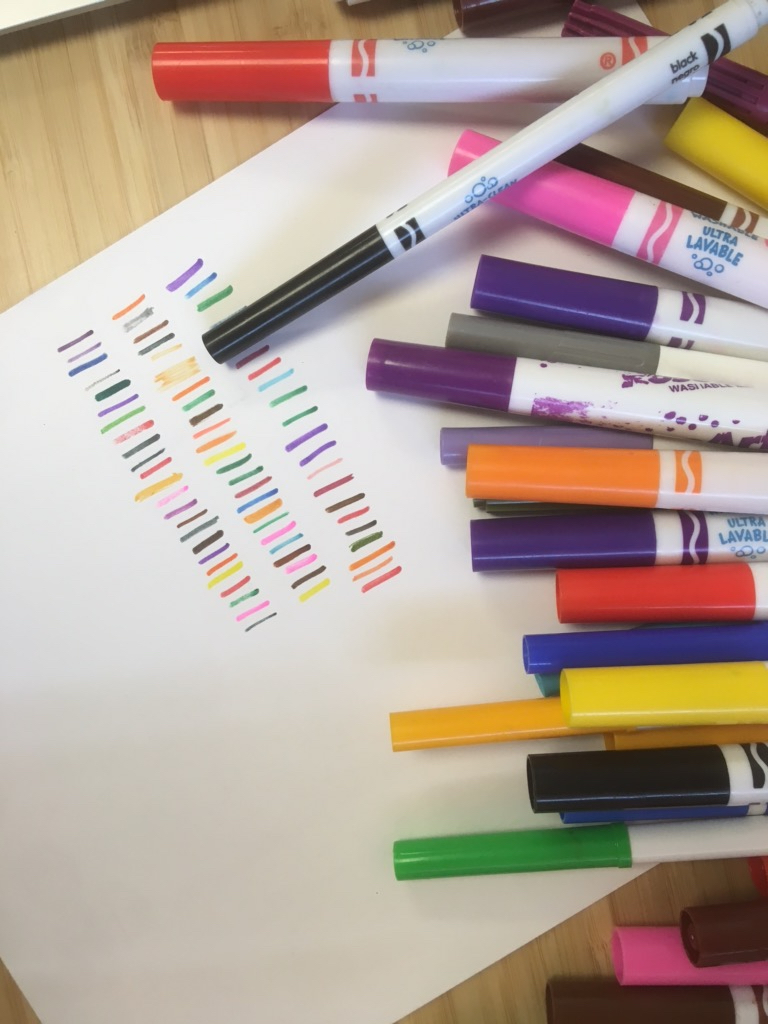 —
A few weeks ago, in the hour prior to our All Saints' & Souls' service, we enjoyed an intergenerational faith formation gathering with a focus on our ancestors. The group was small, but thoughtfully engaged as we tossed around questions about the end of life, death, and the afterlife. We read together a beautiful book for the occasion: All Around Us by Xelena González, which I highly recommend for anyone aged about 7 and older.
About ten of us, aged 4 to 60+, sat around, crafting circular timelines of our lives and chatting. What makes a funeral or memorial service memorable? How do we want to be remembered? If we knew we were eating our last meal, what would we want to eat?
A few of us agreed that vareniki would absolutely make the menu. We disagreed, however, on what they should be filled with–potatoes and onions, or cottage cheese?
At a gathering a few months ago with my family, my mom and I tentatively introduced the potato and onion variety to everyone, having grown up solely–and definitively–on the cottage cheese kind. We were appalled when at least one of my siblings declared their preference for the potato/onion ones.
I could hear my ancestors rolling over in their graves; and I wondered: how did they understand mortality? Were they afraid of death or welcome it with humility? What might they teach me still as I sit in my office, uncapping markers, making tick marks at a meditative pace, and waiting to see what shows up?