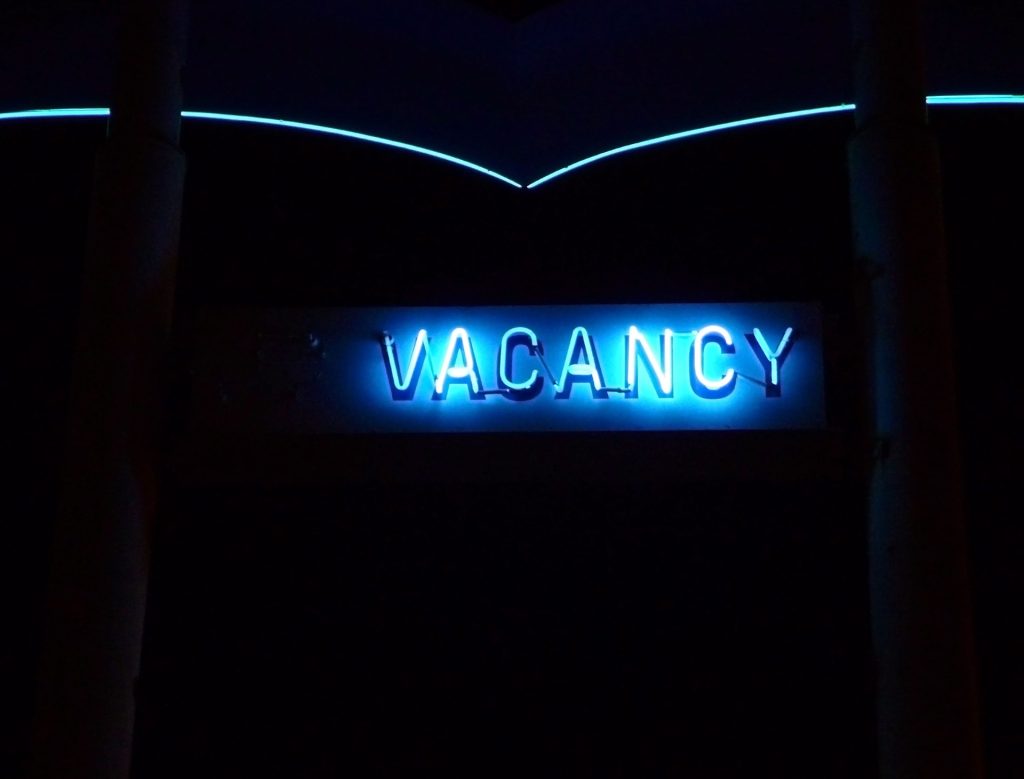 And so it goes: The pup and I ended up leaving a half-day early for our Christmas sojourn to the east. In a journey mirroring the Wise Ones' trip from the East, Maggie and I found the inn under garishly bright blue lights, its sign advertising a low rate surely impossible to sustain life.
The halls reek of cigarette and pot smoke. Maggie is so anxious she paces our room, alert to every door opening and shutting and every footfall outside our door. The door to my room barely closes; each time I go in and out, I have to lift up, using my whole body weight to get the heavy door to open on its hinges. The floor is littered with an assortment of debris, and there is a used bath towel hanging on the back of the bathroom door. Atop the bed is a blanket so threadbare that I will later sleep under my coat. Just outside, vehicles on the interstate race by, pilgrims seeking a different inn for this night.
And yet it is Christmas Eve.
Settling into my room, I take a homemade muffin made for this journey and bite into it: this is the body of Life.  And I open my water bottle, pour some of the fresh coolness into Maggie's dish and then some into my mouth: this is the cup of Love. 
It could not be more real than this—the strange alone-ness of this night, in a place far from home, with smells and sounds that are foreign to my body.
I retrieve a little candle and matches from my bag, ready to welcome the Christ-child into this holy night.