Solvitur Ambulando
In New Mexico, we walked.
In the hills above the Ojo hot springs, we wove through the ruins of Posi Pueblo. Pottery shards dotted the trail's edges, the silent remnants of a vanished village. Passersby had gathered the shards every few feet, installations of creativity, craft, and impermanence. These small, biodegrading pieces of clay were the only visible evidence that humans had once lived here; the rest of the landscape appeared timeless.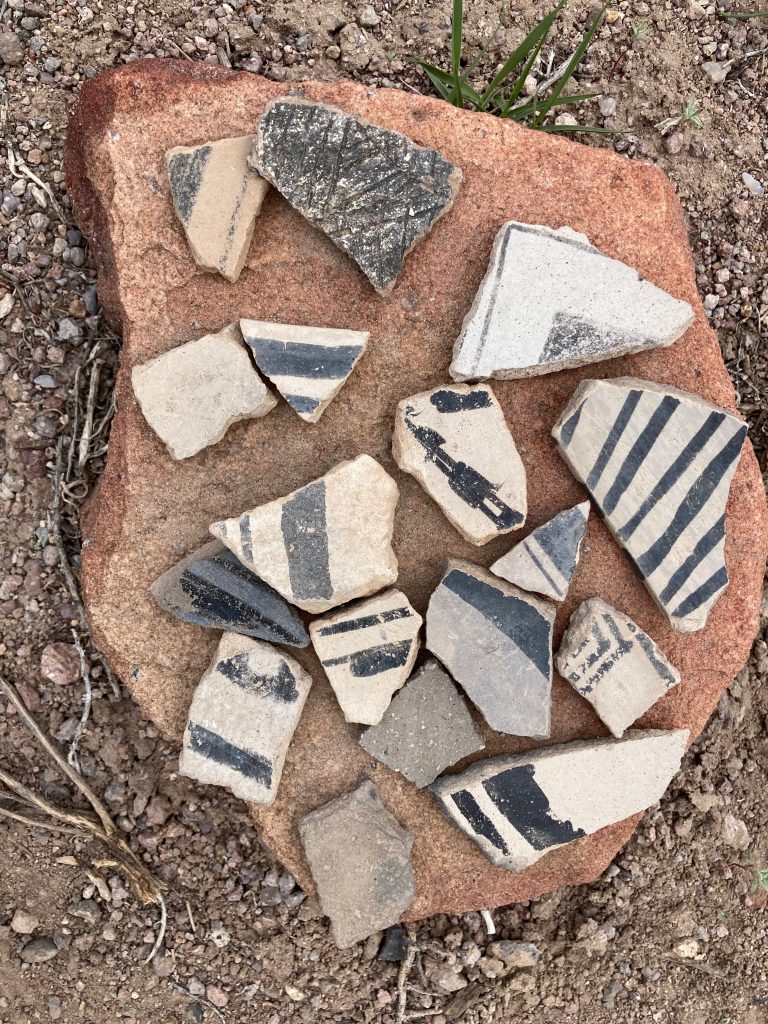 A short drive from Alamagordo, we turned into the drive at White Sands National Monument. We stepped out under the blazing, blinding sun, our feet slipping through the grains of grayish-white gypsum. Gorgeous, pristine, and striking, we walked with the knowledge of this land being deemed worthy—ideal—for testing atomic weapons in the 1940s.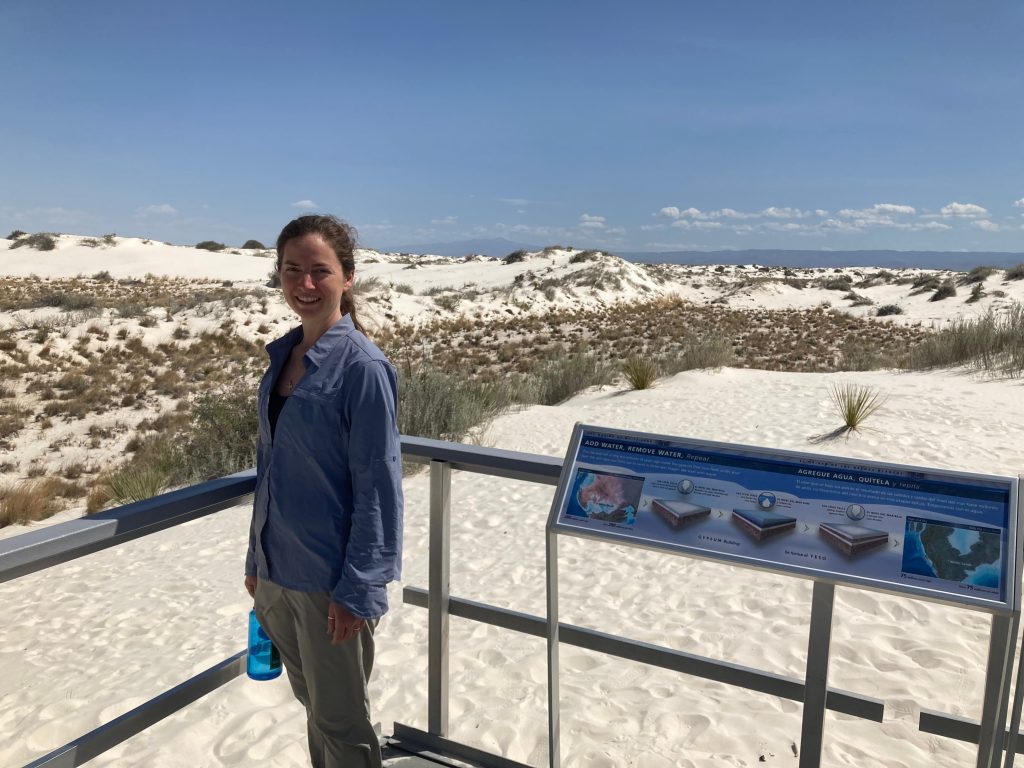 Days later, we descended the equivalent of 60+ stories into the depths of Carlsbad Caverns. (Oh, how my calves were tight the next day!) Swallows swooped and dived at the mouth of the cave. We slowly made our way through the winding paths, breathless with wonder at the gently lit formations. The caverns were discovered in the late 19th century, and within just a few years, the environment of the subterranean space was impacted by human presence due to changes in humidity, temperature, and natural excretions. Though seemingly minor, these new additions shift delicate ecological processes that have been unfolding since time immemorial.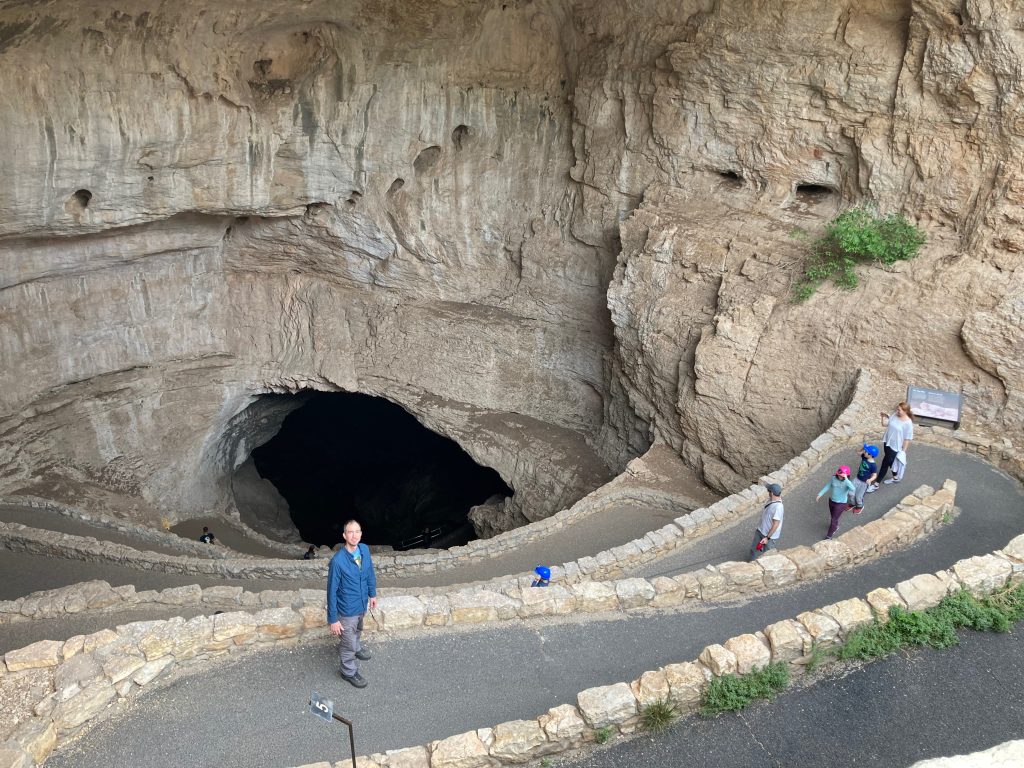 In Albuquerque, we met a friend from my days as a Service Adventure participant, and we drove to the foothills of the Sandia Mountains. Hiking on the quiet, orange-sand paths, we enjoyed the sight of poppies and blooming cacti. Scrambling up a modest jumble of boulders, we perched atop an outcropping to eat our red chili, egg, and potato breakfast burritos. We looked out over the city: planes ascending and descending, a ridge of spent volcanoes in the distance, the modest downtown cityscape…The air was still—and quiet.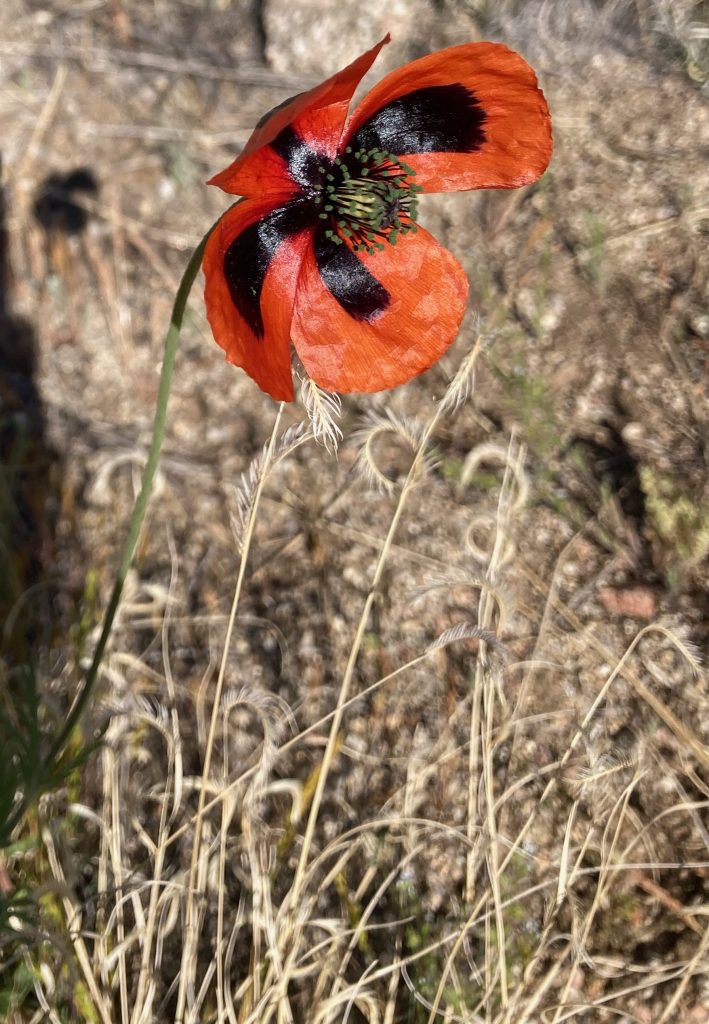 Walking back to the hot springs, walking along the boardwalk above the white sand, standing in an elevator speeding 700 feet to the earth's surface, walking back into the noise and bustle of Albuquerque, our steps told a story of change and evolution, of human impact and hubris, of resilience and subjugation.
We walked; now, we weep for the beauty and destruction in which we keep wandering.