Part 1: The Fall of the Empire?
A long time ago (mid-2000s), in a galaxy far, far away (Harrisonburg, VA), I was approaching college graduation. As a part of my senior capstone course, our sociology professor took us across the city to the Other University (James Madison University) for a lecture.
I remember two main things from that lecture (which is saying something…): first, the presenter was Johan Galtung, a world-renowned sociologist, "principle founder of peace and justice studies"; second, he was known for making significant socio-political predictions, including predicting the fall of the Soviet Union. In the lecture I attended, Galtun predicted that by 2020, the U.S. empire would collapse, and we would cease being the most powerful nation in the world. (In the lecture, he also discussed various other nations or groups that might or might not assume world dominance, and while that's worth talking about, that's not the focus of this post or my thinking.)
Obviously, Galtung's message resonated with me and my Anabaptist skepticism about imperial power and exploitative economic structures. With recent elections, including the 2016 presidential election, these predictions seemed to be coming true as social and political forces seemed to be ballooning, dividing the social fabric of the country. And then came the global, life-shaping, structure-rattling, humanity-testing experiences of COVID-19 (with no end in sight). These emerging realities tapped into the memory of the lecture, and I am left feeling both great pain and great hope.
Part 2: Nothing New Under the Sun
Many of you may have read this article by Julio Vincent Gambuto on "preparing to be gaslighted" as the world is desperate to "return to normal." (Gambuto defines gaslighting as, "manipulation into doubting your own sanity." It's a subtle form of grooming, often with the intent to have control over another person without their realizing it.) I thought the article was powerful and persuasive, and I agree wholeheartedly that we should resist the temptation to forget–or be convinced to forget–what we have seen in these strange days of late, in order to return to "comfortable" old norms and ways of being…where we sacrifice control for perceived comfort.
But isn't part of what we're seeing right now the reality that we've already been gaslighted? And when I say "we," I mean mostly white folks. And maybe especially, white women. Following the 2016 election, vast numbers of white moderates and white folks on the left were astounded at the results, and the collective rage was palpable. Suddenly white folks had to face the fact that white supremacist patriarchy was truly alive and well, that capitalism was not benefitting the masses, that our communities were still segregated and divided. The gaslighting isn't going to start now for the first time, it will simply be restarted.
I can't deny that there is a significant part of me that celebrates the crumbling of the U.S. Empire. This celebration-of-sorts comes with the full prior knowledge that the pain of the crumbling will be borne by the very same backs upon which the Empire built itself through terror and violence: People of Color, under-developed urban and rural communities, and the Earth itself. Meanwhile, those who have benefitted from and perpetuated the vast inequalities inherent in the empire will be suffered and walk away largely unscathed.
Part 3: Why I Still Hope
A friend and I were recently discussing 'survival of the fittest,' and how it is that Homo sapiens exist, while many other human species went extinct. On the one hand, there is 'power over' and 'aggression' (e.g. Homo sapiens may have wiped out Neanderthals because we were more violent). On the other hand, we have 'altruism,' 'cooperation,' and the like that allowed communities to survive through collaboration. The human psyche, I would argue, thrives in the second type of community, and in full disclosure (because I am a pastor, after all), aligns with my understanding of Jesus' teachings of loving our neighbors.
So, in a time where some are turning to Nationalism and Isolationism out of fear, still trapped in a paradigm of Individualism and Social Darwinism, I am hopeful because of what I see all around me. I celebrate the way our communities are suddenly collaborating more effectively. I celebrate the way our communities are becoming more creative in responding to the needs of one another. I celebrate the resiliency that communities are building to weather all sorts of things for the future. I celebrate that more white folks are waking up to the horrendous inequalities experienced by our siblings of color. I also celebrate that as the Empire falls, the Earth and its other inhabitants are rebounding and taking their own collective deep breath.
My hope lies in our choice to respond to this global, normative-rupturing event out of Love and Hope rather than fear. We can choose to build—not destroy—our capacity to collaborate and communicate locally, nationally, and internationally. To strengthen and support grassroots, resilient structures and organizations rather than top-down corporations. To put our resources into infrastructure that supports human flourishing rather than weapons of human destruction. To put our hope in truer democracies rather than more powerful figureheads. To live as though the kin-dom of God was possible. Here and now.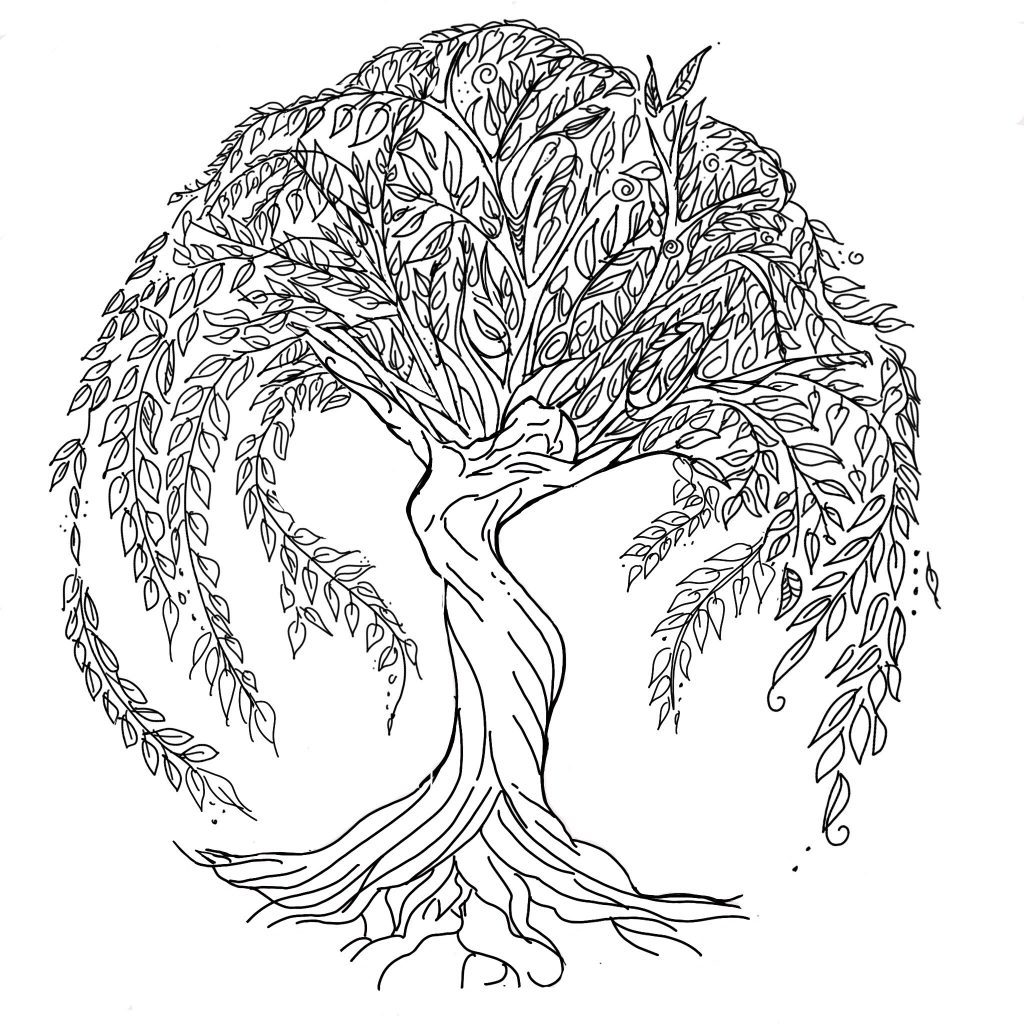 Where the Empire crumbles, the Collective can rise. Galtung's prediction may have sounded a doomsday death knell for those who rely on the subjugation and oppression of others in order to "survive;" to those who want to see the thriving of the nations and of the earth, it was a beacon of hope.

At least, I hope so.
---
Digital image: Abby Bush-Wilder