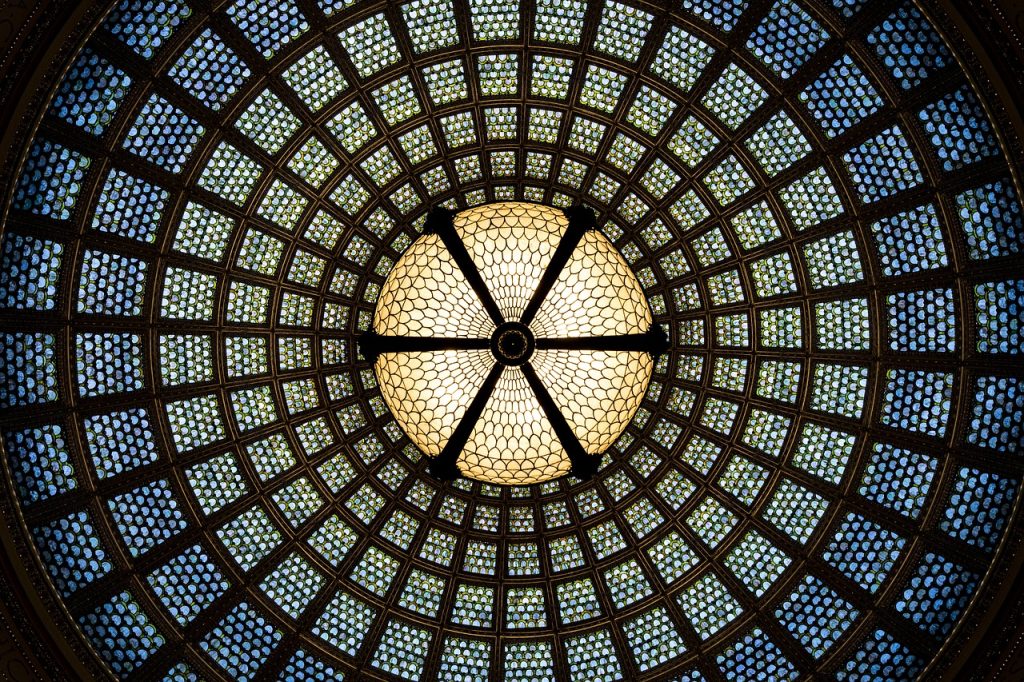 In the winter edition of the Leader Magazine, an article titled "10 Trends for the Post-Pandemic Church" observed that the U.S. church—alongside society at large—is experiencing significant change.
The article, though it does not explicitly say so, seems to reflect trends of the mainstream church, and perhaps primarily white U.S. Christianity.
At the lived level, the church where I pastor, having reflected together on the article in a Christian Education session, agreed that some of the shifts resonate with what we are noticing in our local context. Meanwhile, other "new" trends appear similar to how we already operate. This mix was unsurprising; as an urban, mainstream-adjacent, highly educated, and predominantly white congregation, we regularly encounter the "edge" of the Church, while also being deeply committed to historic Anabaptist philosophies.
From a birds' eye view of the trends, where their specificities begin to blur, broader trends emerge. The first is simply the trend of post-modernity, in which the church is finally and officially being asked—or forced—to address its real and present context in which the Church, broadly speaking, does not claim the central societal role of yesteryear.
One outgrowth of this is diminishing predictability with which a person or household offers their unwavering loyalty to a particular institution, which was a lingering vestige of modernity (and pre-modernity). We have noticed a diluting, if you will, of attention, commitment, and financial support across many aspects of our society as the make-up of personal and social identities complexifies and expands. The church is not immune to this trend, though the church, being fundamentally based on relationships, has up until the pandemic largely been protected from it.
Three of the article's trends fall easily into this category. They are, with my paraphrase of their definitions:
"Attendance —> Engagement" — Broadening the understanding of membership beyond those who attend communal worship to include those who are involved in myriad ways across church life
"Adoption —> Fostering" — From a monogamous approach to membership to a more open relationship, where individual participation ebbs and flows, based on the individual's needs and preferences
"Duty-driven giving —> Mission-driven giving" — Younger generations, especially, want to give out of a sense of connection and meaning, rather than an expectation or tradition
As attendance at communal worship gatherings diminishes (which research has shown is for a variety of reasons), the metrics and definitions of "who is a member" may also need to change. This is shown in the trends toward 'Engagement' and 'Fostering'. In my role as Pastor, I can see the benefits of understanding who "we" are by taking a broader, more holistic, and flexible view of church membership. During the pandemic, in particular, this approach has been necessary for our congregation. Over the last two years, I have consistently seen that while many still attend our Sunday evening worship gatherings, others don't…but do remain connected in other aspects of community life.
For example, in an effort to meet many needs brought about by the pandemic, we developed a worship routine where small, set groups gathered for worship (during our normal worship time) twice a month either in-person or online, based on households' risk tolerances. The other two to three Sundays, we had "whole church" worship, where all were invited to gather (mostly via Zoom). Some members only attended the "whole church" gatherings; others only attended the small groups. (Many, it must be said, attended both.) But it begged the question: who are we? Ultimately, our response is: we are those who call Madison Mennonite home, in whatever form or fashion that takes.
There is also, I think, a distinct challenge to this trend: the ambiguity about the status of relationships. A certain percentage of congregants simply prefer the periphery, and again, for a variety of reasons. For those who flourish in stable, committed relationships, it is hard to feel connected to persons whose allegiance to the group feels non-committal. For those at the "center," this can feel both personally and institutionally disappointing, at a minimum–or worse.
Meanwhile, several of the trends lean helpfully away from paternalistic, colonial, and patriarchal aspects of modernity and into trends brought about through feminism, womanism, and collectivism. Again, these are listed below with my paraphrases.*
"Competition—> Collaboration" — The benefit to multiple faith communities when resources are shared across organizations.
"Church Administrator —> Ministers of Communication" — (Finally) recognizing the incredible value of the often overlooked, behind-the-scenes efforts of those who keep us connected through communication.
"Traditional sermons —> Community testimony" — Noting the prevalence and availability of "better traditional sermons" via the web/podcasts (presumably, "better" than the average local pastor/preacher a church has called) and the communal benefit of hearing testimonies and stories from those in the local church.
"Pastor as leader, shepherd, and sage —> Pastor as spiritual friend, coach, cheerleader" — The pastoral role is perhaps trending more toward one who "accompanies and journeys with the congregation in self-discovery and spiritual discovery."
"Stratified age-based ministry —> Intergenerational ministry" — A trend brought about by decreasing Sunday attendance.
In most of these trends, there is a visible attempt to reduce the historic "power of the elite" — power attained through education or financial resources—and to balance it with the "power of the people." This perhaps is most blatant in the shift in a pastor's role** and sermon shifts.
The trends toward (1) collaboration and (2) the public (e.g., worship) and invisible (e.g., administration) ministry of lay members and non-clergy staff together emphasize the "one Body, many members" metaphor of the Apostle Paul, as well as the "priesthood of all believers" in 1 Peter. In a church like mine, these do not feel like new trends; rather, as Anabaptists, there has long been the theological conviction that all have spiritual gifts, and all have access to the Spirit's wisdom.
The thing I think we have yet to grapple with—and here, "we" is your average Mennonite Church USA community—is the paternalistic and colonial nature of our age-based ministries, specifically those ministries geared toward children. Where some churches are turning to "intergenerational ministry" out of necessity, I have been suspicious of Sunday School and the like for some time. It does not reflect our theology of being a church of voluntary believers, nor does it account for the connection with God/Sacred Mystery/Divine that–I believe–we are naturally born with. Age-specific ministries for children, much like the mission schools for Indigenous peoples of the last centuries, reflect a well-intentioned (usually) but colonizing approach to our children's spirits.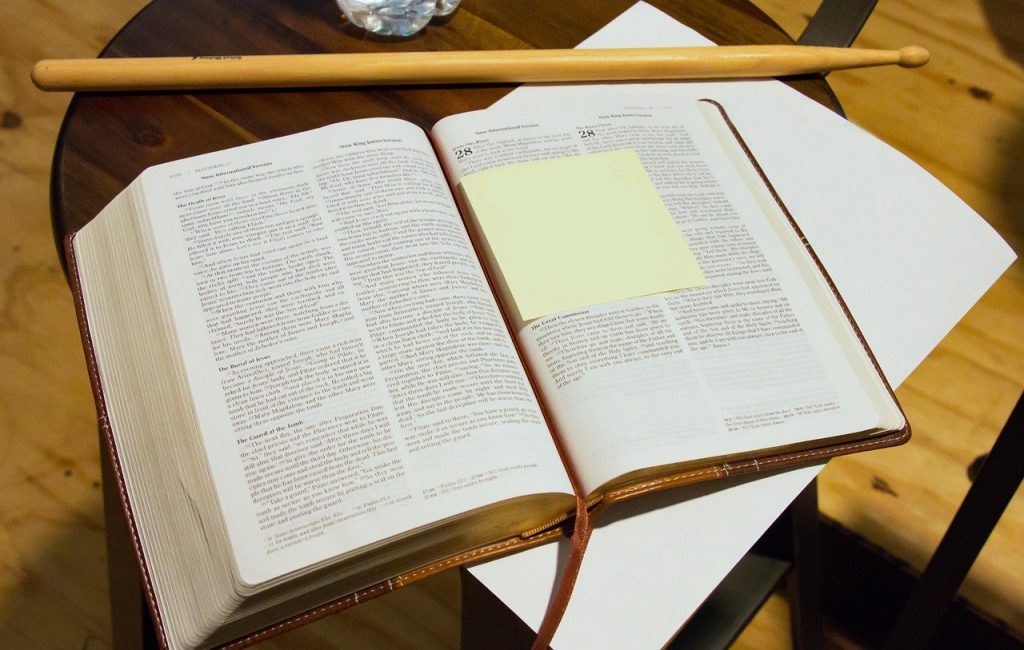 Is there a role for religious education in the church?
Is there a role for religious education in the church? Possibly, but I don't think it looks like Sunday School. Living life intergenerationally, on the other hand, reflects how societies have evolved for millennia; children are a part of a community's traditions, rituals, and ceremonies and often learn from observation or feeling safe to ask questions out of their curiosity. There is more to be said on this. For now, it simply falls in the post-modern sub-category of "rejecting patriarchy."
Regardless, the church is being drawn into change and transformation. As a member of my church put it after our discussion on the article, "Perhaps the Spirit is rubbing his/her/its hands in glee, recognizing an opening for renewed and re-imagined life as Jesus followers in our time and place."
I pray it be so.
---
*The two additional trends from the article that I do not mention are "Program-focused ministry—>Relationship-focused ministry" and "Listening to the voice from on high—>Listening to the still, small voice." Both could easily fall within the second broad trend listed above, but were eliminated from discussion due to space.
**I find this trend to be strongly influenced by the rise of individualization, a subtrend of post-modernity. A pastor as "leader, shepherd, sage" is a pastor for a community; a pastor as a "spiritual friend, coach, cheerleader" is much more individualistic and seems more attentive to a parishioner's personal journey of "self-discovery." My personal approach to pastoring is that both are necessary and both require a high self-awareness of pastoral power.