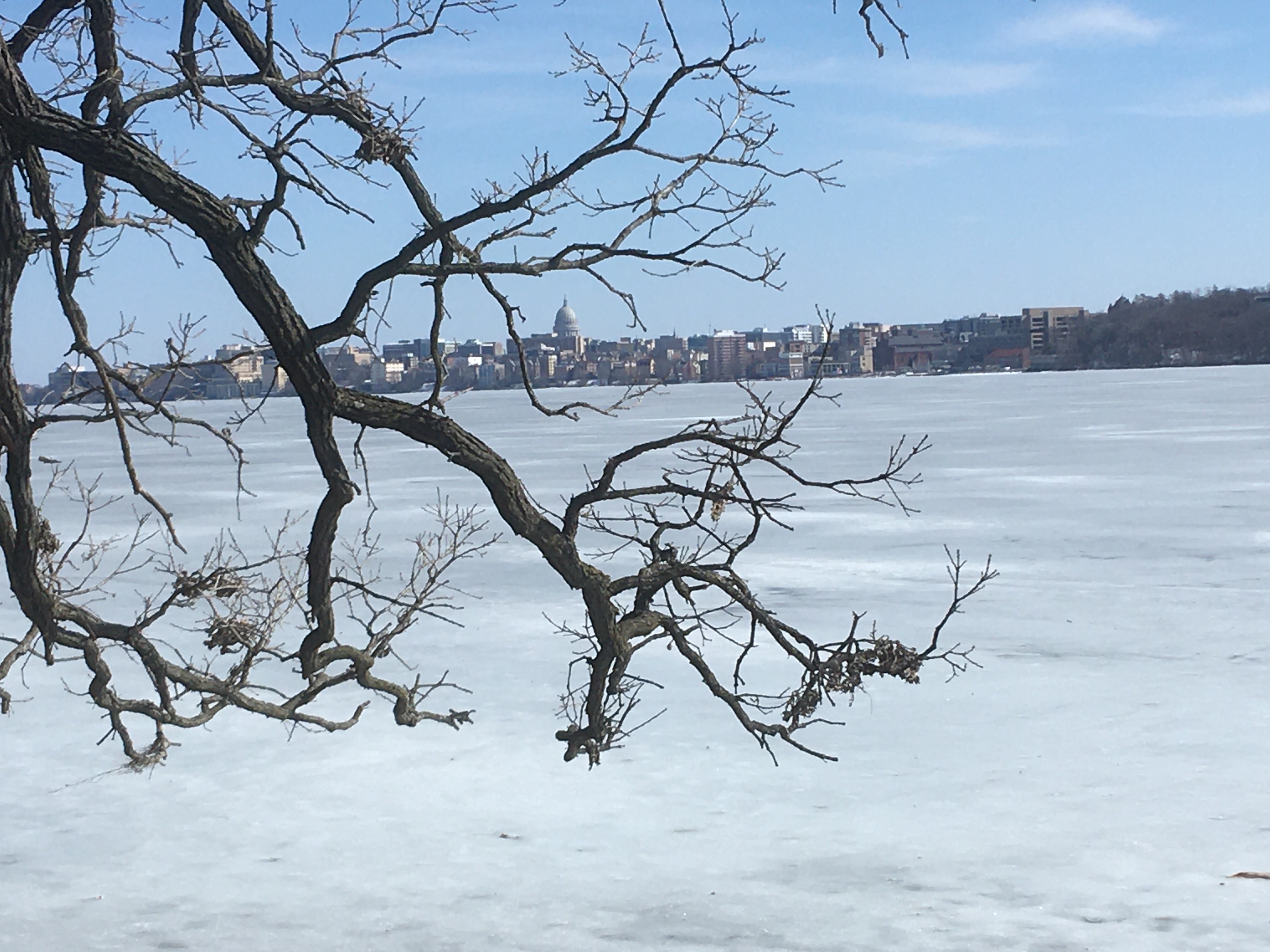 Last week, on my day off, I walked from our house to the art museum on campus. For the first time, I realized that I could spot Lake Mendota on Speedway Rd. – just the smallest of vistas between various buildings, but there it was, still frozen and frosty white. Since moving to Madison, I have missed the presence of a body of water just outside my door. I never tired of sitting on our front porch in Linville, looking down the hill to Linville Creek and listening to its gentle current. Leaving that porch and that creek was hard; and the waterfall-themed white noise app I use at night rarely convinces my brain to shut off like Linville Creek did.
But this lake vista, a surprise sighting as I walked on the sidewalk along a street busy with cars, gave me pause – and delight. Each time I have driven up Speedway Rd. since, I have waited for that moment when my eyes catch sight of that sacred body of water, the "blood of the earth."*
Loving God,
whose presence is like a stream in a desert,
we pray this day for the peace of the waters.
We praise you for the lifeblood of this watershed,
for Yahara, the Catfish River**
for Mendota, the lake "where the man lies"
for Monona, the "Teepee Lake"
for Waubesa, the "Lake of the Rushes"
We praise you for the snow and ice,
that encrust the world,
and slow our hectic pace.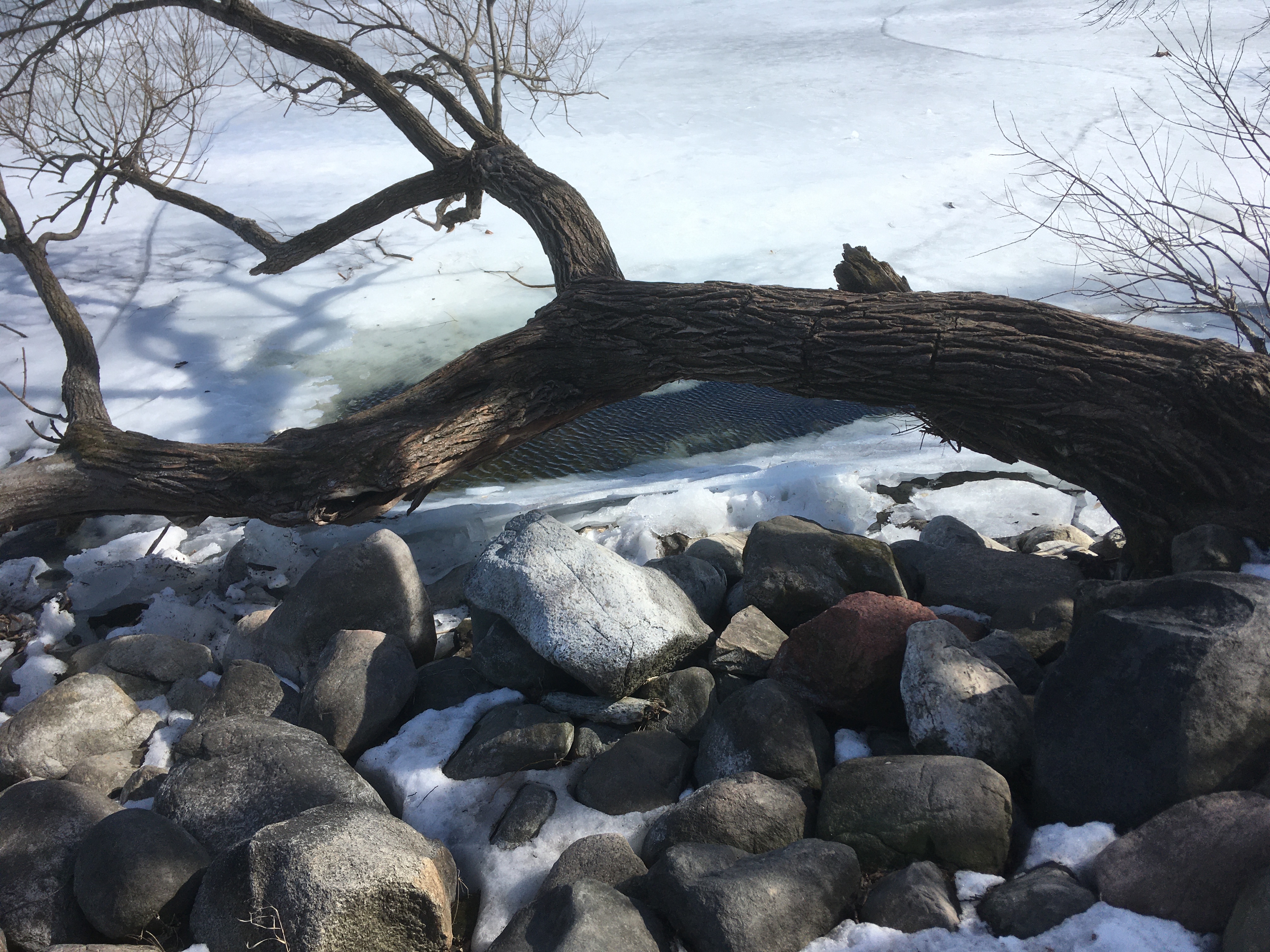 We praise you for the gentle rains,
that awaken the earth in spring,
and nourish the crops in summer.
May your healing love cleanse the waters of this world,
from the aquifers below to the storm clouds above.
We ask this in the name of Jesus the Peacemaker, Amen.
*pulled from a quote by Chuang-tzu, in Grounded: Finding God in the World by Diana Butler Bass.
**Names used by the Ho-Chunk peoples. (Mendota, Yahara, Monona, Waubesa)